Burials At Sea in Lake Success, NY 11020
Advantages Of Performing Sea Burials Ceremony In Lake Success, NY
The next step for families who have chosen cremation for a loved one is to decide what to do with the remains. Some people opt to keep their cremated remains at home, deposit them in a local cemetery, or hold an underwater memorial ceremony at a particular location in Lake Success, NY.
Burial by sea allows you to honor your deceased loved one uniquely. Scattering ashes in Nassau County is a spiritual gesture. Let's look at some of the benefits of sea burials in NY.
There are a few factors to keep in mind when scattering ashes in Nassau County of a loved one over water. You have two options for performing sea burials: From a boat or The beach.
1) From The Deck Of A Boat
During a funeral at sea in Lake Success, you can spread ashes in tidal coastal seas off the coast of the NY without a license if you have access to a boat.
Benefits Of Water Burial Or Dispersion From A Boat
No possibility of being encroached upon.
Can hold a ceremony without worrying about observers.
Ability to reach more inaccessible locations.
Have a more formal feel to it.
You're wholly encircled by water.
The ashes can be mixed; you won't have to spread them because the water will do it for you.
2) From The Water's Edge Or The Beach
The water margin is a better alternative if you go at the right time of day. We recommend going to a sandy beach and finding the position below the high tide line, which is indicated by a line produced by driftwood and seaweed.
Carve a shallow trench in the sand, such as a heart or a circle, then spread the ashes in the trench. Be careful not to put too many ashes in one spot. Use an isolated section of the beach and a time when you won't be bothered.
Advantages Of Scattering Ashes On The Beach Or The Water's Edge
There is no extra charge.
You have a lot of control over the timings and durations.
You're less likely to postpone because of the weather.
There's no way you'll get nauseous!
Planning Sea Burial Ceremony In Lake Success, NY
There are several ways to incorporate cremation into a traditional funeral, a more personalized memorial ceremony, or even a creative celebration of life.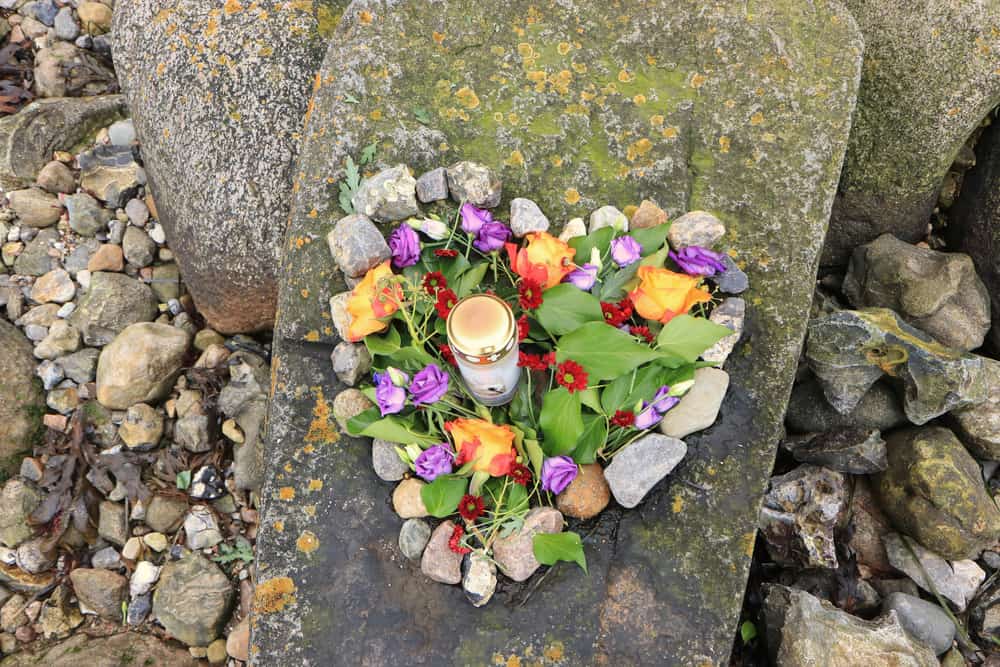 Underwater memorial in Lake Success is the preferred method for many families since it is economical and flexible. Every family should plan for a sea burial service in Lake Success, NY that genuinely reflects and captures the deceased's life, according to Eternal Peace Sea Burials.
The death of a loved one causes an emptiness in many families that cannot be filled. However, healing can begin through moments such as ashes scattering ceremonies and memorial services. Understanding what is involved in planning a sea burial service in Lake Success is critical.
When preparing for water burial services in Nassau County, these families must first check into sea burial prices, cremation urns, and, most significantly, municipal guidelines for holding such ceremonies.
When it's time to sit down and make plans, remember your loved one who has passed away and lost their lives. Then think about their burial services options in NY. Since each individual is unique, tailor and thoughtfully plan sea burials ceremony that is distinctive, personalized, and considerate.
Reach Eternal Peace Sea Burials For Top Notch Sea Burial Service In Lake Success, NY
Thousands of families in Lake Success, NY have shared beautiful memories with our burial at sea team at Eternal Peace Sea Burials as we helped them say meaningful goodbyes over the years. We've continued studying and gaining experience with various sea burial services near me to serve families better.
Our attentive employees and lovely burials at sea facilities make us the ideal setting to pay tribute to a loved one. At Eternal Peace Sea Burials, we have a warm and inviting atmosphere with modern conveniences and lovely décor. We provide high-quality interfaith sea burial services near me to families of all faiths, cultures, and origins.
At Eternal Peace Sea Burials, we understand how tough it is when a loved one passes away. Eternal Peace Sea Burials offers total care to give your family peace of mind as you prepare to say goodbye, so you can focus on comforting each other.
We provide the most remarkable and least expensive burial by sea services, regardless of your family's demands or budget. We provide the best food catering service to the mourning families. Call us today on 631-668-5800 to learn about our sea burial services.
---
Some information about Lake Success, NY
Lake Success is a village in the Town of North Hempstead in Nassau County, on the North Shore of Long Island, in New York, United States. The population was 2,897 at the 2010 census.
Lake Success derives its name from a kettle lake of the same name which according to village lore had a Native American name of 'Sucut.' William K. Vanderbilt II bought land around the lake in the early 20th century for a home. The village was incorporated in 1927.
In 1939, the United States government bought a large tract between Marcus Avenue, Lakeville Road and Union Turnpike, to be the home to the Sperry Gyroscope Company which built a variety of maritime, military, aerospace and navigation products. During World War II the plant had 22,000 employees. After the war, part of the plant became the temporary headquarters of the United Nations from 1947 to 1952, while its headquarters building in New York City was being built. The 1,500,000-square-foot (140,000 m2) facility continued to be used by various companies (including Unisys and Loral Corporation) to build defense products over ensuing decades. It was purchased by Lockheed Martin in 1996. The company closed the plant in 1998 and began an environmental clean-up of the site overseen by the New York State Department of Environmental Conservation.
Lake Success is the city of license for popular regional dance/Hot Adult Contemporary radio station WKTU, although the station is based in Manhattan along with other Clear Channel stations.
Learn more about Lake Success.
Useful links for Lake Success, NY
Directions from Lake Success, NY to Eternal Peace Sea Burials
---
Here are some catering-related links: