Burials At Sea in Levittown, NY 11756
Advantages Of Performing Sea Burials Ceremony In Levittown, NY
The next step for families who have chosen cremation for a loved one is to decide what to do with the remains. Some people opt to keep their cremated remains at home, deposit them in a local cemetery, or hold an underwater memorial ceremony at a particular location in Levittown, NY.
Burial by sea allows you to honor your deceased loved one uniquely. Scattering ashes in Nassau County is a spiritual gesture. Let's look at some of the benefits of sea burials in NY.
There are a few factors to keep in mind when scattering ashes in Nassau County of a loved one over water. You have two options for performing sea burials: From a boat or The beach.
1) From The Deck Of A Boat
During a funeral at sea in Levittown, you can spread ashes in tidal coastal seas off the coast of the NY without a license if you have access to a boat.
Benefits Of Water Burial Or Dispersion From A Boat
No possibility of being encroached upon.
Can hold a ceremony without worrying about observers.
Ability to reach more inaccessible locations.
Have a more formal feel to it.
You're wholly encircled by water.
The ashes can be mixed; you won't have to spread them because the water will do it for you.
2) From The Water's Edge Or The Beach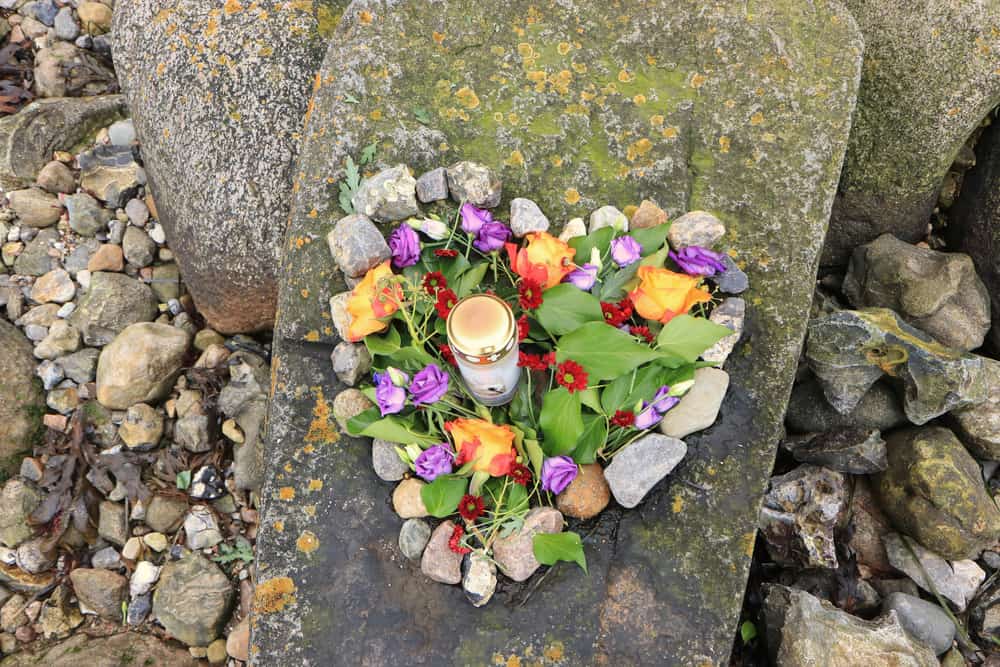 The water margin is a better alternative if you go at the right time of day. We recommend going to a sandy beach and finding the position below the high tide line, which is indicated by a line produced by driftwood and seaweed.
Carve a shallow trench in the sand, such as a heart or a circle, then spread the ashes in the trench. Be careful not to put too many ashes in one spot. Use an isolated section of the beach and a time when you won't be bothered.
Advantages Of Scattering Ashes On The Beach Or The Water's Edge
There is no extra charge.
You have a lot of control over the timings and durations.
You're less likely to postpone because of the weather.
There's no way you'll get nauseous!
Planning Sea Burial Ceremony In Levittown, NY
There are several ways to incorporate cremation into a traditional funeral, a more personalized memorial ceremony, or even a creative celebration of life.
Underwater memorial in Levittown is the preferred method for many families since it is economical and flexible. Every family should plan for a sea burial service in Levittown, NY that genuinely reflects and captures the deceased's life, according to Eternal Peace Sea Burials.
The death of a loved one causes an emptiness in many families that cannot be filled. However, healing can begin through moments such as ashes scattering ceremonies and memorial services. Understanding what is involved in planning a sea burial service in Levittown is critical.
When preparing for water burial services in Nassau County, these families must first check into sea burial prices, cremation urns, and, most significantly, municipal guidelines for holding such ceremonies.
When it's time to sit down and make plans, remember your loved one who has passed away and lost their lives. Then think about their burial services options in NY. Since each individual is unique, tailor and thoughtfully plan sea burials ceremony that is distinctive, personalized, and considerate.
Reach Eternal Peace Sea Burials For Top Notch Sea Burial Service In Levittown, NY
Thousands of families in Levittown, NY have shared beautiful memories with our burial at sea team at Eternal Peace Sea Burials as we helped them say meaningful goodbyes over the years. We've continued studying and gaining experience with various sea burial services near me to serve families better.
Our attentive employees and lovely burials at sea facilities make us the ideal setting to pay tribute to a loved one. At Eternal Peace Sea Burials, we have a warm and inviting atmosphere with modern conveniences and lovely décor. We provide high-quality interfaith sea burial services near me to families of all faiths, cultures, and origins.
At Eternal Peace Sea Burials, we understand how tough it is when a loved one passes away. Eternal Peace Sea Burials offers total care to give your family peace of mind as you prepare to say goodbye, so you can focus on comforting each other.
We provide the most remarkable and least expensive burial by sea services, regardless of your family's demands or budget. We provide the best food catering service to the mourning families. Call us today on 631-668-5800 to learn about our sea burial services.
---
Some information about Levittown, NY
Levittown is a hamlet and census-designated place (CDP) in the Town of Hempstead in Nassau County, on Long Island, in New York, United States. It is located halfway between the villages of Hempstead and Farmingdale. As of the 2010 census, the CDP had a total population of 51,881, making it the most populated CDP in Nassau County and the second most populated CDP on Long Island, behind only Brentwood.
The building firm, Levitt & Sons, headed by Abraham Levitt and his two sons, William and Alfred, built four planned communities called 'Levittown', in New York, Pennsylvania, New Jersey, and Puerto Rico; the Levittown in New York was the first. Additionally, Levitt & Sons' designs are featured prominently in the older portion of Buffalo Grove, Illinois; Vernon Hills, Illinois; Willingboro Township, New Jersey; the Belair section of Bowie, Maryland; and the Greenbriar section of Fairfax, Virginia.
The Levitt firm began before World War II, as a builder of custom homes in upper middle-class communities on Long Island. During the war, however, the home building industry languished under a general embargo on private use of scarce raw materials. William 'Bill' Levitt served in the Navy in the Seabees – the service's construction battalions – and developed expertise in the mass-produced building of military housing using uniform and interchangeable parts. He was insistent that a postwar building boom would require similar mass-produced housing, and was able to purchase options on large swaths of onion and potato fields in undeveloped sections of Long Island.
Returning to the firm after war's end, Bill Levitt persuaded his father and brother to embrace the utilitarian system of construction he had learned in the Navy. With his brother, Alfred, who was an architect, he designed a small one-floor house with an unfinished 'expansion attic' that could be rapidly constructed and as rapidly rented to returning GIs and their young families. Levitt & Sons built the community with an eye towards speed, efficiency, and cost-effective construction; these methods led to a production rate of 30 houses a day by July 1948.They used pre-cut lumber and nails shipped from their own factories in Blue Lake, California, and built on concrete slabs, as they had done in a previous planned community in Norfolk, Virginia. This necessitated negotiating a change in the building code, which prior to the building of this community, did not permit concrete slabs. Given the urgent need for housing in the region, the town agreed. Levitt & Sons also controversially utilized non-union contractors in the project, a move which provoked picket lines. On the other hand, they paid their workers very well and offered all kinds of incentives that allowed them to earn extra money, so that they often could earn twice as much a week as elsewhere. The company also cut out middlemen and purchased many items, including lumber and televisions, directly from manufacturers. The building of every house was reduced to 26 steps, with sub-contractors responsible for each step. His mass production of thousands of houses at virtually the same time allowed Levitt to sell them, with kitchens fully stocked with modern appliances, and a television in the living room, for as little as $8,000 each (equal to $92,721 today), which, with the G.I. Bill and federal housing subsidies, reduced the up-front cost of a house to many buyers to around $400 (equal to $4,636 today).
Useful links for Levittown, NY
Directions from Levittown, NY to Eternal Peace Sea Burials
---
Here are some catering-related links: