Burials At Sea in Port Washington, NY 11050
Surprising Facts About Water Burial Ceremony In Port Washington, NY
The practice of scattering ashes in the sea has grown in popularity. It's not only that it's significantly cheaper. Traditional values that once demanded a land burial are shifting.
In the past, most families in Port Washington, NY would raise their children in the same neighborhood where they were born. Let us understand some fascinating facts regarding the water burial ceremony in NY.
When Did People Begin To Bury Their Ashes At Sea?
Cremation is the first step in scattering ashes at sea, and cremation as we know it originated in Italy in the 1800s when Professor Brunettic invented the first cremation chamber.
On the other hand, burials at sea began far before the 1800s. While there is no one site of genesis, historical evidence suggests that this activity was practiced by various tribes worldwide.
Recently, burials at sea in Nassau County have been less prevalent and more restricted. However, as public interest in cremation has grown, funeral traditions like water burial ceremonies in Port Washington have become increasingly popular.
Is It Common To Scatter Ashes At Sea?
Cremation and alternative burial or ash scattering services gradually replace traditional burials in NY. According to Cremation & Burial Report, the cremation rate was 56 percent in 2020, compared to only 37.5 percent for burials.
One of the main reasons water burial ceremony in Port Washington is gaining popularity is the high cost of traditional burial services, ranging from $2,000 to $10,000 for a coffin alone. Another factor contributing to this development is that religious burial customs are becoming more flexible.
Cremation rates are rising, which means there are more options for what to do with cremated remains. When you combine that with a growing sense of social duty among many people to reduce their carbon impact, eco-friendly burials at sea solutions continue to evolve.
More and more people are considering and choosing burial by sea ceremony in Nassau County for their loved ones over the waves, allowing the tides and winds to carry them to eternal rest among the natural habitat of the ocean floor.
What Is The Price Of Scattering Ashes At Sea?
Families can choose from several urns and vessels to carry or scatter their ashes, ranging from $100 to $10,000. Many biodegradable vehicles are dropped into the water to perform burial by the sea in Port Washington, NY, including standard urns and flowers, seashells, turtles, and more. Across NY, businesses offer various services, ceremonies, and boats that may fit multiple party sizes and services.
Affordable Water Burial Service In Port Washington, NY
There is no better way to say goodbye to your loved ones and send them off on their final trip. You have the option of an underwater memorial wherever you want.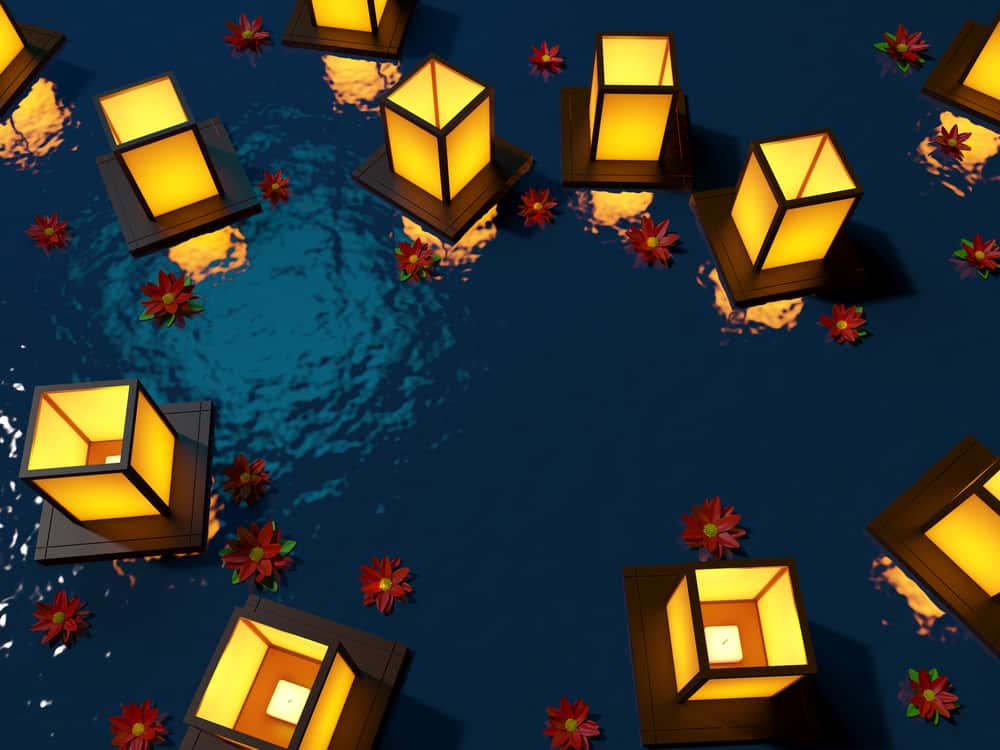 The kind and skilled sea burial service staff at Eternal Peace Sea Burials are here to help you during this difficult time. We provide various specialized burial services to meet the needs and desires of your family.
You may rely on the team at Eternal Peace Sea Burials in Port Washington, NY to assist you in creating a unique and enduring memorial to your loved one. And we'll walk you through the various sea burial options near me you can select at this sad moment.
When choosing a sea burial team near me in Port Washington to care for a loved one or handle your pre-planning needs, we provide accurate information about our company's history and our dedicated personnel. Call the Eternal Peace Sea Burials team at 631-668-5800 to learn more about our sea burial service.
---
Some information about Port Washington, NY
Port Washington is a hamlet and census-designated place (CDP) in the Town of North Hempstead in Nassau County, on the North Shore of Long Island, in New York, United States. The hamlet is the anchor community of the Greater Port Washington area. The population was 15,846 at the 2010 census.
Much of the Port Washington area was initially settled by colonists in 1664, after they purchased land from the people of the Matinecock Nation.
In the 1870s, Port Washington became an important sand-mining town; it had the largest sandbank east of the Mississippi and easy barge access to Manhattan. Some 140 million cubic yards of local sand were used for concrete for New York skyscrapers (including the Empire State and Chrysler buildings), in addition to the New York City Subway. In 1998, the sand mines were redeveloped as Harbor Links, which is a golf course for North Hempstead residents.
In 1930, Port Washington tried to incorporate itself as a city, which would have had the same boundaries as the Port Washington Union Free School District's, excluding Sands Point, which had already incorporated itself as a village. This plan ultimately failed when the bill was killed after Baxter Estates, Flower Hill, and Manorhaven incorporated themselves as villages in order to retain home rule of their respective areas.
Learn more about Port Washington.
Useful links for Port Washington, NY
Directions from Port Washington, NY to Eternal Peace Sea Burials
---
Here are some catering-related links: